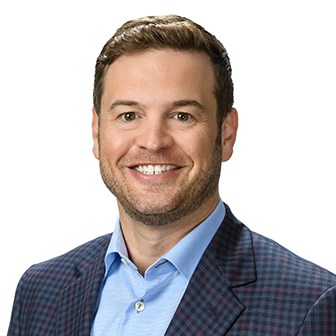 Specialties
Investment, Office
Scope of Experience
Keith Goldfaden is a Managing Partner of NAI Hallmark and currently manages the capital markets and property management divisions.
Background & Experience
Mr. Goldfaden began his career with UBS Investment Bank in New York, where he covered the real estate, lodging and gaming sectors. While at UBS, he worked on high profile transactions for companies including Hilton Hotels, Vornado and JetBlue Airlines.
Mr. Goldfaden then spent three years as the Development Officer for the Cosmopolitan Resort & Casino; a $3 billion condo/hotel casino resort located on the Las Vegas Strip. He helped start the company and was involved in all aspects of the project including financing, design development and construction. In addition, Mr. Goldfaden was in charge of securing future development sites and joint venture partners in Nevada and California.
Most recently, Mr. Goldfaden served as Associate Vice President for the KOR Group where he worked primarily on the development of a 140 unit Viceroy condo/hotel resort on the island of Anguilla and acquisitions throughout the Caribbean.
Education
Mr. Goldfaden has a Master of Science degree in Real Estate from the University of Florida and a Bachelor of Business Administration degree from Emory University in Atlanta. He is a licensed real estate broker in Florida.
Professional Associations & Designations
Mr. Goldfaden professional affiliations include the NAIOP – Northeast Florida and ICSC. In addition, Keith is an alumnus of the Leadership Jacksonville program and serves on the board of directors for the Cathedral Arts Project.